Faster to Any Disaster
4/9/2019 (Permalink)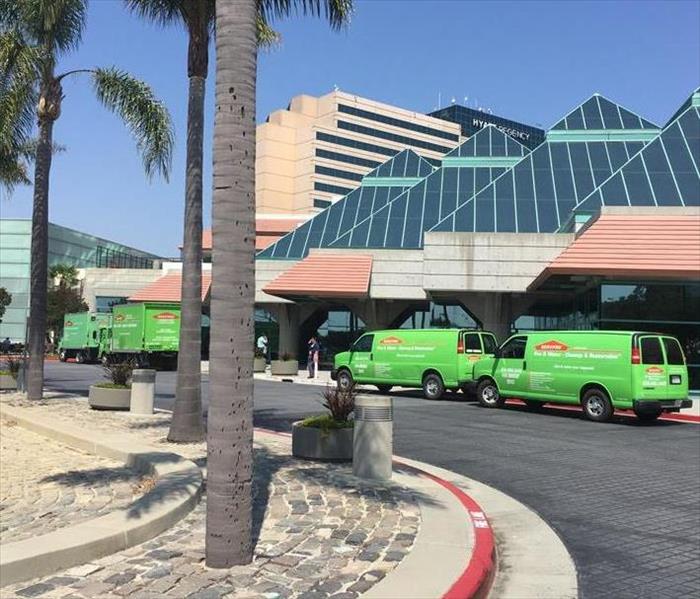 If your Commercial Building has sustained Water Damage, Call SERVPRO of Santa Clara at (408) 392-9700 to inspect, assess and mitigate the loss to minimize your down time. Commercial Water Damage Restoration cannot be compared to residential restoration. There are hidden areas and structural voids where water can migrate. Many of the losses we encounter are multilevel structures that have sustained damage to electrical rooms, server rooms, elevator shafts, vast ceiling cavities, large HVAC systems and the list goes on and on. Having the expertise to assess and mitigate the entire structure holistically is essential to preventing secondary damage and future problems. It is equally important to have the resources necessary to recover documents, books, computers and electronic equipment. Depending on what was affected by the loss, office cubicles and desk systems may need to be dismantled, labeled and reset in the correct location once the loss is mitigated. SERVPRO of Santa Clara has the experience, equipment and resources to mitigate your water loss and keep your business operating.
If your water loss qualifies as a Large Commercial Loss, rest assured that we can respond to any size or scope of damage. We are part of a national network of over 1,600 Franchises with special Disaster Recovery Teams strategically placed throughout the country, ready to respond to large scale disasters.
SERVPRO of Santa Clara is here, ready to respond to any size disaster.
To contact us call 408-392-9700